Chapter 54 Meeting Minutes: September
Date: September 12, 2019
Time: 1:00 PM
Location: WHRO Studios, Norfolk, VA
The meeting called to order at 1:05 PM by Ray Lenz
Self-Introductions:
Committee Reports(s):
August minutes read by Secretary Billy Harrison
Treasurers Report: Read by Treasurer Kim Beeman
Society of Broadcast Engineers
Hampton Roads Chapter 54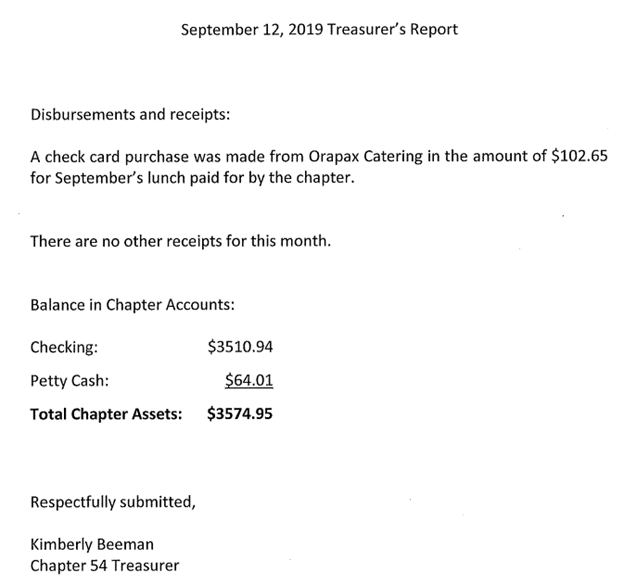 National: No official report.
Discussion of SBE University not included in the PLUS Membership.
EAS: discussion of Surry EAS test
Frequency Coordination: No report
Web: No report.
Certification: September 24 application deadline for applications to be summitted to SBE for November test.
Membership: No Report.
New Business: New officer nominations 2020 to be voted on
President - Michael Baxter
Vice Chair / Vice President - Todd Washburn
Secretary - Billy Harrison
Treasurer - Kim Beeman
Board of directors - Past Chairman Chris Gunnufsen
Chairman Elect - Michael Baxter (If Elected)
Possible - Charles Stutsman
Bill Sewell
Victor Bowen
Program: Webinar 50 tips for the transmitter technician.
The meeting was adjourned at 2:35PM.
---