Chapter 54 - Frequency Coordination Information:
---
License Database Information:

Link Path Maps:

The above maps have been created with information provided by the FCC ULS Database.
They are for use in general overview of path links, use database information for
actual transmit and receive location.

Hampton Roads Wireless Mics/IFB Database:

Frequency Coordiantion Information:

If you have a change, addition or deletion, please call or e-mail me.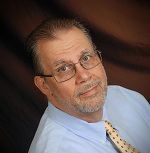 Frequency Coordinator:
David Bateman
WTKR-TV/WGNT-TV
720 Boush Street
Norfolk, VA 23510
Phone 757-274-2340 Cell
HOME | LINKS | SPONSORS
Copyright - © 1999-2017, www.SBE54.org , ALL RIGHTS RESERVED . . . Last Updated: 4/14/2017